Prescription Discount Card White Label Program
Local governments, organizations, businesses, and groups can now offer their very own prescription discount card program at no cost to them or their cardholders. Simply provide us with some basic information, along with your logo or seal, and our team will deliver a professional prescription savings card program that you can be proud of.  It really is that quick and easy. Have a question? Please contact us.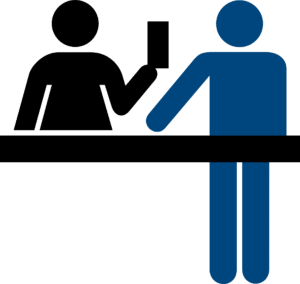 About Your Card
Cardholders never need to register or pay to participate.

Everyone qualifies. No exclusions.

Patients can save up to 80% on their medication, often at the pharmacy they are already using.

Your card will be accepted at all major pharmacy chains and many independent pharmacies.

Your card can be distributed electronically, by mail, in person, or by text message.

Your organization can receive payments each time the card is used.
---
Simply complete the form below and we'll provide you with a sample of your own prescription discount card along with program information. Your white-label prescription discount card program will be up and running in just a few days. There's no catch. It really is that easy.
Free white-label prescription discount card request