LowerMyRx Prescription Discounts & Coupons Mobile App
Is paying full-price for your prescription medication taking a toll on you? LowerMyRx can provide the lifesaving solution! With discounted prices and coupons at pharmacies both near you, as well as nationwide, LowerMyRx is here to make sure everyone gets access to their much needed medications without straining their finances. Using our Prescription Discount Mobile App could help save up to 80% off already low prices, so don't wait any longer or miss another dose of your necessary medicines due to cost constraints ever again.



How it works:
Step 1: Simply enter your prescription medication.
Step 2: Select the lowest LowerMyRx discounted prices for your prescription medication.
Step 3: Show your pharmacist the free LowerMyRx prescription savings coupon and save.
That's all there is to it.
LowerMyRx helps patients search and compare discounted medication prices at pharmacies near them. Simply search discounted drug prices with our easy-to use system and present the free coupon card at checkout to experience major savings. And best of all, this service is absolutely free so everyone has access to affordable healthcare solutions.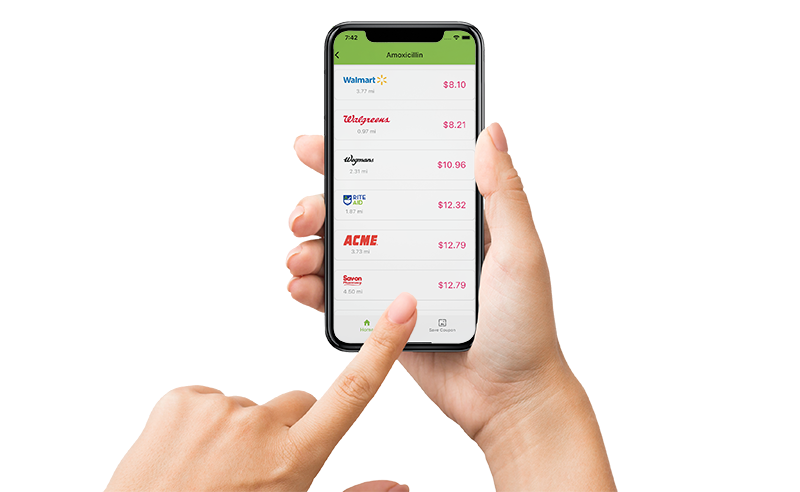 When a LowerMyRx app user checks-out at their participating pharmacy, the pharmacist will use the special codes on the in-app coupon to provide the patient with a good prescription discount on their medication.
We are hoping you will help us spread the word about LowerMyRx to more individuals and families so they can reduce their costs or even fill a prescription that may otherwise have gone unfilled. The LowerMyRx team is proud knowing that we give a little bit of power back to the consumer and maybe even help them live a healthier life.
Lower My Rx Prescription discount coupons are accepted at pharmacies nationwide, including the following participating pharmacies:
• Walmart
• Walgreens
• CVS
• Kroger
• Albertsons
• Rite Aid
• Longs Drugs
• Fry's
• Harris Teeter
• Wegmans
• Sav-On Pharmacy
• Meijer
• H-E-B
Since 2013, the LowerMyRx Prescription Discount Program has saved users millions on their prescription medications.