An active card is below that you can use right away!
Print as many LowerMyRx Prescription Discount Cards as you want or save the card to your phone to use later. You can even email or text a free LowerMyRx card. Show it to your pharmacist and a discount will be applied immediately every time.
Share this free LowerMyRx Savings Card with your friends, family, and anyone you know that could benefit!
Help spread the word about our free LowerMyRx program.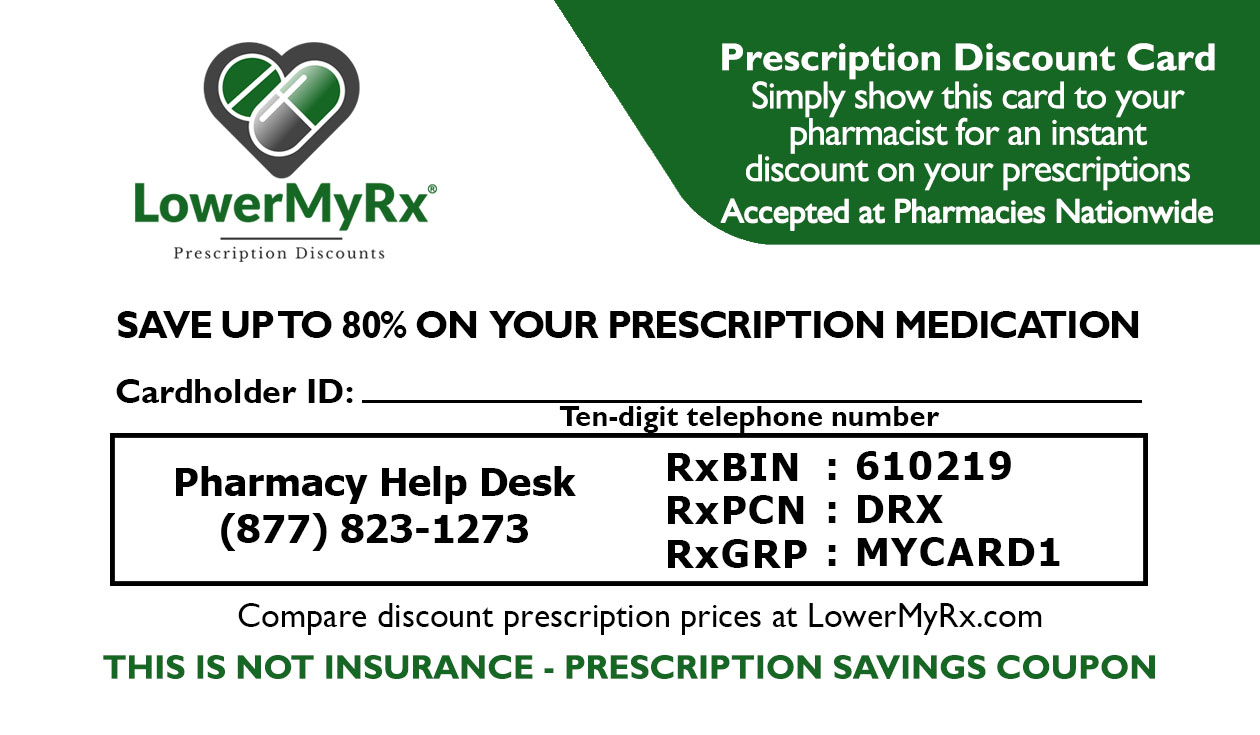 This FREE LowerMyRx card offers discounts up to 80% on prescription medications.
Your Free LowerMyRx Card is accepted at over 35,000 national chains and independent pharmacies!
Pharmacist Information: This is a discount prescription drug card and is free to our members. Please enter the BIN/PCN/Group codes into your system.
Member Information: Please take this page to any pharmacy and present it to your pharmacist.
If the pharmacist is having trouble processing the claim please ask them to call 877-823-1273.