LowerMyRx Price Search: Your one-stop Solution for Prescription Savings
Compare Discount Medication Prices at Pharmacies Near You
Struggling to afford your medication? LowerMyRx is here to help! Our Medication Price Comparison Tool can save you money and time by quickly scouring pharmacies near you for the best deal on whatever prescription medicine you need. Don't put off vital medical care, let LowerMyRx lower those costs today!
With our tool it couldn't be easier to compare the lowest estimated discounts for your medication. All you have to do is enter the name of your medication and we'll do the rest! And best of all, there are no catches. That's right! Our goal is simply to give you access to discounts that would otherwise have remained hidden away and inaccessible.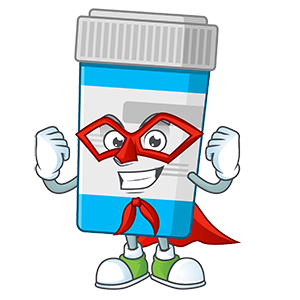 Show your coupon each time you fill your prescription.
So, why pay top dollar for prescription medications when there are deeper discounts available when you shop smart? Take control of your healthcare costs like never before with LowerMyRx. Try Us Now!
Prices are estimated and subject to change based upon dosage, quantity, and current pricing.