Are you looking for a way to save on your Vyvanse prescription? LowerMyRx has got you covered. With our Vyvanse Coupon (lisdexamfetamine), you can save on your medication costs at most major pharmacies nationwide.
How do I get a Vyvanse Coupon?
LowerMyRx offers a free prescription discount card that can be used immediately. This card is accepted at virtually every major pharmacy chain across the United States and Puerto Rico, so it's easy to find a participating pharmacy near you. All you need to do is show your card during checkout and pay the discounted price for your Vyvanse prescription. It's that simple!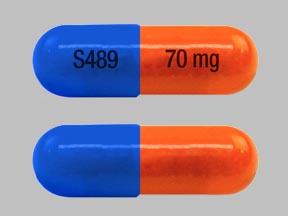 Compare Discount Prices for Your Medication:
Our Vyvanse Coupon Makes Saving Even Easier
In addition to offering our prescription discount cards, we also host coupons that are only available on our website. Our coupons have exclusive discounts on brand-name drugs like Vyvanse as well as generic equivalents of popular medications. These coupons are updated regularly, so be sure to check back often for more savings opportunities!
The Benefits of LowerMyRx
At LowerMyRx, we understand that affording prescriptions can be difficult for many people. That's why we strive to make getting access to medications as easy and cost-effective as possible with our discount cards and coupons. We are committed to providing quality service, so you can get the medications you need without breaking the bank. Enter you medication information in LowerMyRx today and start saving on your next Vyvanse prescription!
If you're looking for an affordable solution for your Vyvanse prescription needs, look no further than LowerMyRx! Our free prescription discount card gives patients up to 80% off their medication costs at most major pharmacies across the US and Puerto Rico, plus exclusive coupons right here on our website! Visit us today and start saving money with LowerMyRx!