How to Save Money on Atorvastatin (Lipitor) With Coupons
Atorvastatin (Lipitor) is a medication used to lower cholesterol levels. If you've been prescribed this medication, then you know that it can be quite expensive without health insurance. Fortunately, there are ways to save money on atorvastatin by using coupons. Here's what you need to know about atorvastatin coupons and how to get them.
What Are Atorvastatin Coupons?
Atorvastatin coupons are offers from prescription discount cards like LowerMyRx , drug manufacturers, or pharmacies that allow you to get a discount on your medication. These discounts might come in the form of a percentage off your total cost or a flat fee for each prescription fill. The amount of the discount will vary depending on where you get the coupon or which manufacturer is offering it.
Where Can I Find an Atorvastatin Coupon?
You can find atorvastatin coupons in several places. Your doctor may be able to provide one or give you information on how to find one. Additionally, LowerMyRx offers atorvastatin coupons as well as other discounts for all prescription drugs. Just enter your medication information into the LowerMyRx Prescription Discount Card website or LowerMyRx Prescription Discount Mobile App and receive an instant coupon.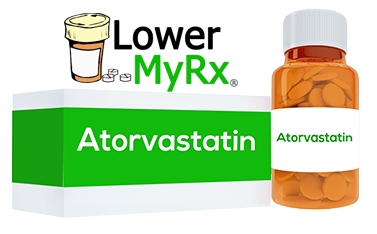 Compare Discount Prices for Your Medication:
How Do I Use an Atorvastatin Coupon?
Using an atorvastatin coupon is easy! All you have to do is take your coupon with you when picking up your prescription and show it to the pharmacist when paying for your medication. The pharmacist will apply the discount directly to your purchase and will adjust any insurance coverage accordingly.
Atorvastatin (Lipitor) is an effective cholesterol-lowering medication but it can also be expensive without health insurance coverage. Thankfully, there are ways patients can save money on this medication by using coupons. By taking advantage of these savings opportunities, patients can make sure they're getting the medications they need while staying within budget!